Trojan Technologies Associates Step Up for Fort McMurray
Update May 23, 2016
The final tally is in! Trojan Associates gave generously to support the Red Cross and Fort McMurray, and $33,972 in donations was collected in just two weeks (with matching programs outlined below factored in).
Furthermore, Danaher Corporation (our parent company) – who has an established relationship with the Red Cross – will be donating an additional $10,000 to the cause, making for a grand total of $43,972 contributed.
---
May 12, 2016 – The wildfire named "MWF-009" was first spotted southwest of Fort McMurray, Alberta on Sunday, May 1, 2016. The ninth documented wildfire of the season in the area, it spread quickly to become one of the most devastating in Alberta's history. Some say that it may take months to contain and extinguish.
Recent reports indicate that nearly 90,000 people have been forced to evacuate, roughly 2,400 structures in the area have been damaged or destroyed, and approximately 209,000 hectares of land affected. The scale of the fire damage has been described as unprecedented in scope, with costs estimated in the billions of dollars.
Trojan Technologies Donation Campaign
Emergency appeals are being answered with an outpouring of donations from across Canada and globally. As a show of support, Trojan Technologies launched a donation effort the week of May 9th to assist Alberta and Fort McMurray.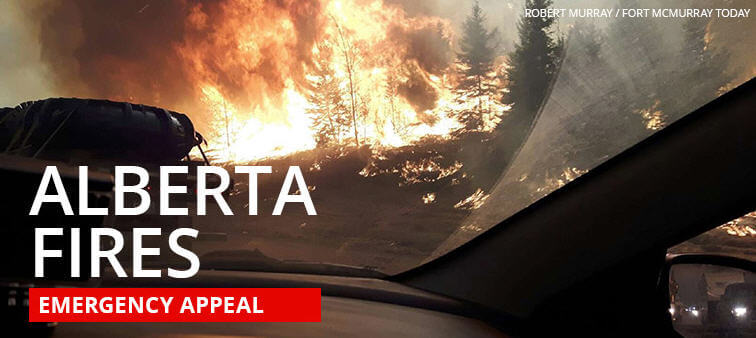 Donations from Trojan associates to the Red Cross Alberta Fires Appeal (where all individual contributions are being matched by the Government of Canada), will also be matched by members of the Trojan Executive Team to a maximum of $5,000. These combined contributions will then be matched on a corporate level to a maximum of $10,000.
It is our hope that this multiplying approach, in conjunction with the Government of Canada's matching, will ultimately result in a significant donation amount.
Looking to Help?
If you are interested in lending your support, here is a great list of various ways you can via Macleans Magazine:
For the last 30 years, we've been obsessed about developing, implementing, and maintaining the water filtration systems that customers count on to perform like they need, for longer than they expect. Now, as Aria Filtra™, we will stay true to who we are. Our...