Oceanside California has a new source of drinking water with help from the TrojanUVFlexAOP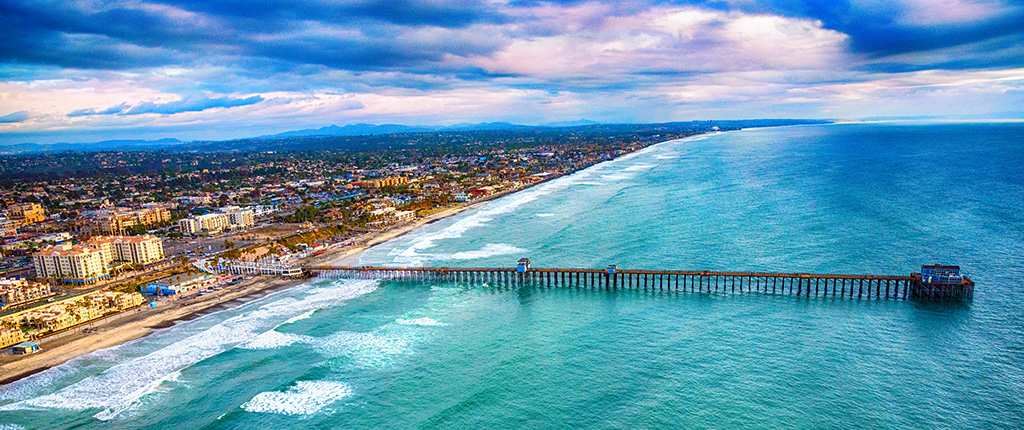 The City of Oceanside, located in Southern California, is like many cities in the region in that most of their drinking water is imported, traveling to the community from hundreds of miles away.
Imported water is brought in from the Colorado River and the Bay Delta in Northern California. This poses challenges for the city; the cost of imported water is rising, there is no local control of the water and it's vulnerable to droughts. Oceanside's local water source comes from an aquifer known as the Mission Basin, which over the years has suffered from depletion.
Oceanside is making investments in technology and infrastructure to create a new local water supply for the community that is safe, reliable and drought-proof. And this is where the new Pure Water Oceanside Advanced Water Treatment Facility comes in.
Pure Water Oceanside Advanced Water Treatment Facility
Pure Water Oceanside is the first full-scale advanced water recycling facility in San Diego County. It will produce between 3 to 5 million gallons a day of purified recycled water – that's more than 30% of the city's water supply!
Water that enters the facility comes from the local San Luis Rey Water Reclamation Facility. The water goes through a series of highly advanced treatment processes including ultra-filtration, reverse osmosis and UV advanced oxidation (UV AOP). Treated water is then injected into the Mission Basin, recharging the aquifer, improving water quality and helping to minimize sea water intrusion from the adjacent Pacific Ocean.
The water stays in the aquifer for seven months and is extracted from the basin for further treatment at the city's Mission Basin Groundwater Purification facility before distribution to the community.
TrojanUVFlexAOP System Receives State Approval
The TrojanUVFlex®AOP advanced oxidation system was supplied to inactivate microorganisms Cryptosporidium, Giardia, and Adenovirus while also breaking down chemical contaminants like 1,4-dioxane that are not removed by filters.
The system uses a specialized active control algorithm that monitors critical water characteristics including pH, nitrate, and ammonia in order to balance the delivered dose of UV light with sodium hypochlorite (the oxidation catalyst) to great effect. This revolutionary controls philosophy takes full advantage of the unique properties of the water that exits reverse osmosis membranes to maintain customer treatment demands but also minimizing cost of operational ownership. This one-of-a-kind controller philosophy has been approved by California's Department of Drinking Water and Trojan looks forward to its continued application at future advanced recycling facilities not only in California but other geographies with water supply challenges.
Further Reading
To read more about this exciting project, or to learn more about potable reuse and UV advanced oxidation, please use the links below:
For the last 30 years, we've been obsessed about developing, implementing, and maintaining the water filtration systems that customers count on to perform like they need, for longer than they expect. Now, as Aria Filtra™, we will stay true to who we are. Our...