Rocky Mount Wastewater Treatment Plant Benefits From UV Upgrade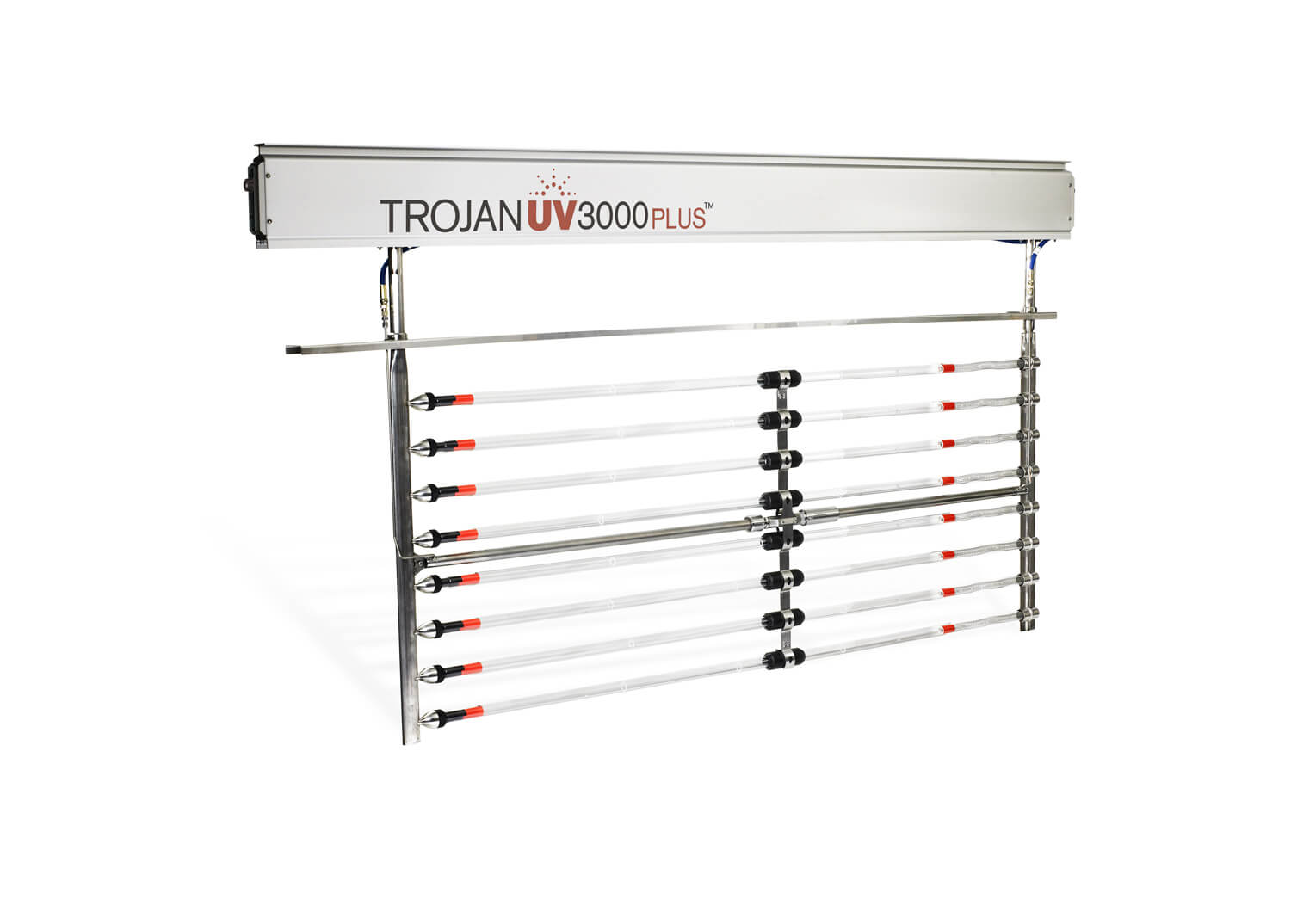 In a recent edition of Treatment Plant Operator (TPO), the Rocky Mount Wastewater Treatment Plant shared that cross-training, and a wealth of experience in wastewater treatment by their team members allows them to be highly self-reliant and do most of their own maintenance.
Saving Money & Inactivating Microorganisms with UV
It is this confidence in their capabilities and their treatment process that earned the facility the designation as a benchmark plant for its maintenance practices and performance record by the Virginia Department of Environmental Quality.
Two TrojanUV systems treat the effluent at the plant located in the Blue Ridge Mountain region of Virginia. Tim Burton, Plant Superintendent, gives credit to UV inactivation for his ability to save money and assure a near-100% microbe inactivation.
Upgrading Their TrojanUV Systems
The plant first adopted UV treatment in 1994, after a conversion from chlorine. Two channels of TrojanUV3000® equipment were installed; each channel had a capacity of 3 MGD and was designed for alternating use.
In 2012, one of the channels was upgraded to the newer TrojanUV3000Plus system which has yielded significant operating cost savings (for cleaning and electrical costs).
"The older units have 192 bulbs and a capacity to treat 3.0 MGD, whereas the 3000Plus channel has two units with 24 bulbs each, and each unit is capable of inactivation 3.0 MGD," says Burton.
TrojanUV3000Plus – Designed for Efficient, Reliable Performance
The TrojanUV3000Plus is one of the reasons why UV treatment is now a favored technology in wastewater treatment. This highly flexible system has demonstrated effective and reliable performance in thousands of installations around the world.
It is well suited to wastewater treatment applications with varying flow rates and influent, and offers dependable performance, simplified maintenance and maximized UV lamp output at end-of-lamp life.
At Trojan Technologies we are extremely proud to have been recognized by EcoVadis for our commitment to sustainability and we are excited to announce that we have been awarded an EcoVadis Gold Medal for 2023. With a score of 71/100, we are in the 95th percentile,...