Trojan Technologies Awarded EcoVadis Gold Medal for Sustainability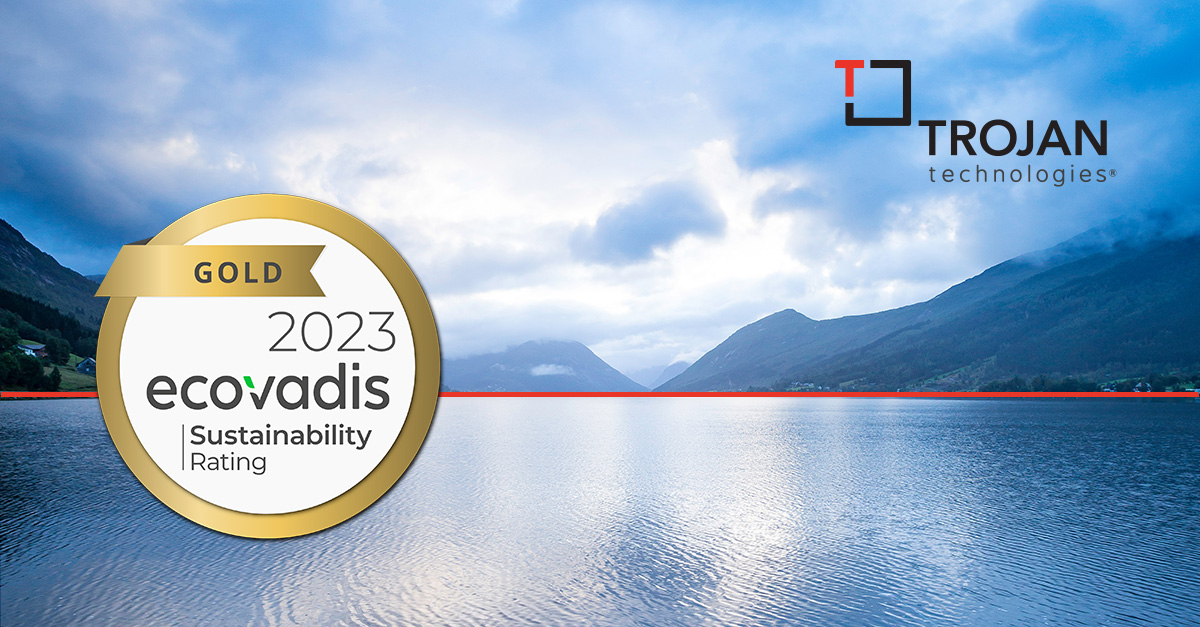 At Trojan Technologies we are extremely proud to have been recognized by EcoVadis for our commitment to sustainability and we are excited to announce that we have been awarded an EcoVadis Gold Medal for 2023. With a score of 71/100, we are in the 95th percentile, meaning we are in the top 5% of companies assessed by EcoVadis worldwide. We couldn't be happier to be recognized for our hard work. Now that we have been awarded this gold medal, our next focus is to increase the participation of our suppliers in EcoVadis as part of our continued commitment to ensuring that our trading partners understand and share our commitment to sustainability.
About EcoVadis
Since 2007, EcoVadis has been the world's biggest and most trusted provider of business sustainability ratings – boasting a global network of over 100,000+ companies. EcoVadis has a rigorous sustainably assessment method that allows them to measure how companies have integrated sustainability/CSR principles into their business. The scorecard is based on seven key tenets:
Assessment by international experts
Tailored to industry sector, country and company size
Source diversification to ensure rich stakeholder input for reliable scoring
Use of technology to ensure a secure and confidential process and accelerated cycle time
Traceability and transparency of documentation
Evidence-based
Excellence through continuous improvement
Each tenet is based on international sustainability standards that include the Global Reporting Initiative, The United National Global Company and ISO 26000. The scorecard evaluates performance across 21 key points that each fall into one of the below four themes:
Environment
Labor and human rights
Ethics
Sustainable procurement
Trojan Technologies' Performance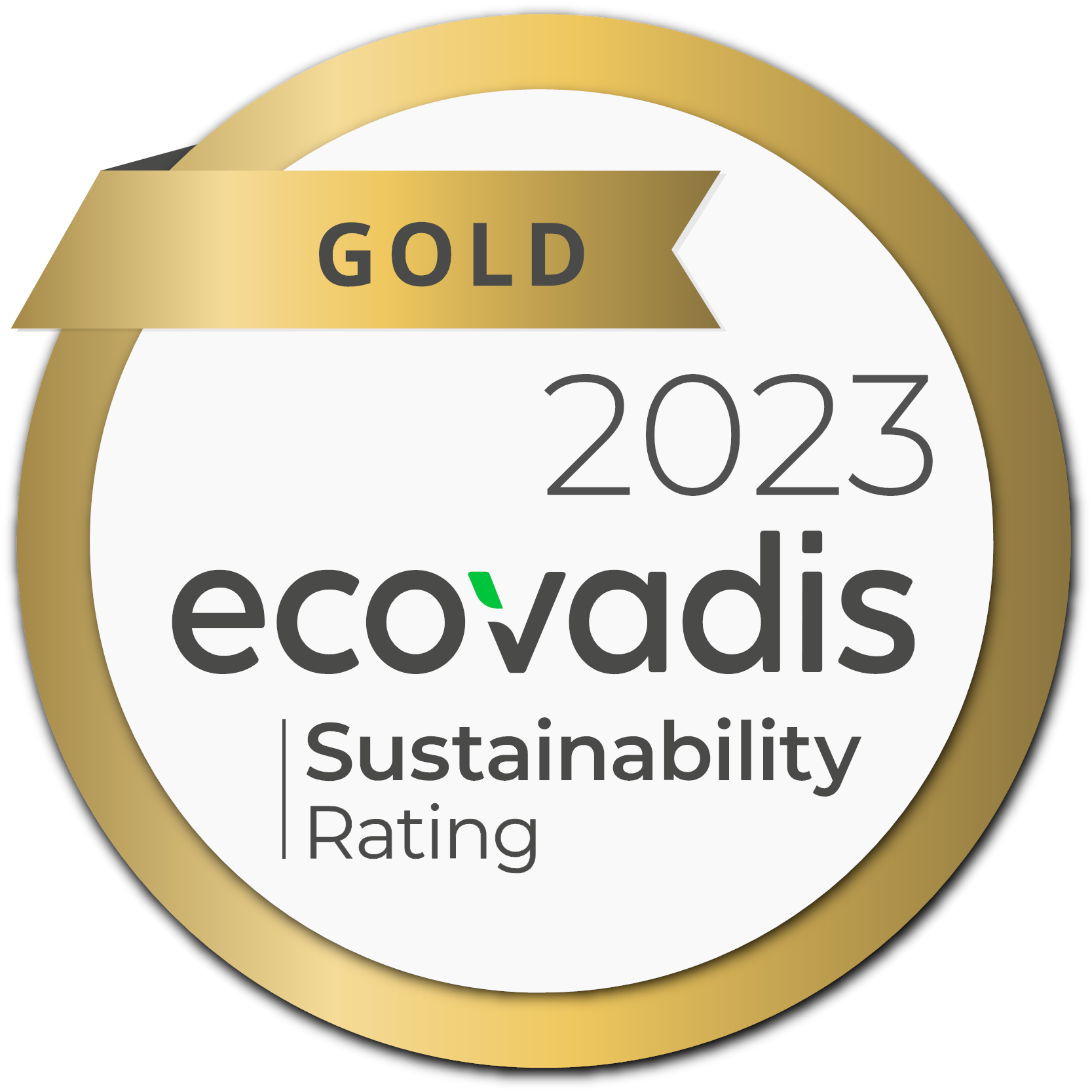 At Trojan Technologies, our approach to sustainability is not only defined by our commitment to comply with all applicable laws and regulations, but also by our drive to meet or exceed our own rigorous expectations to improve the environment and communities in which we operate. As a part of our new parent company Veralto, our commitment to sustainability is central to the long-term development of the business and is key to creating value for our stakeholders in our mission of in our Unifying Purpose of Safeguarding the World's Most Vital Resources™.
Being awarded an EcoVadis Gold Medal reminds us of the meaningful and impactful work that we continue to perform to ensure everyone has access to clean water. We have over 900 associates in 16 countries and over 11,000 municipal UV installations on six continents, along with several hundreds of thousands of municipal, industrial and residential installations. We are extremely proud to be recognized for all of our work on sustainability, labor and human rights, ethics and sustainable procurement. We hope to continue to make our employees proud to say they work for Trojan Technologies and know that continuing to be seen as a global leader will help us attract and retain talented employees.
Join Tom Siller (President, Trojan Technologies) and Daniel Benitez (General Manager, Aria Filtra) as they discuss the rebranding of Aria Filtra (formerly Pall Water) with Angela Godwin from Water Talk at WEFTEC 2023. Learn more about how Trojan Technologies and Aria...