Supplying UV Equipment to the First Indirect Potable Reuse Project in Europe
Vendée Eau is securing a future supply of drinking water with the Jourdain pilot programme that will recycle treated wastewater to supplement the Jaunay Reservoir
Meeting the demand for clean water has never been more challenging. Communities around the world are facing a growing water stress – an insufficient supply, in terms of water quality or water quantity – and often both. Climate change, growing populations, aging infrastructure, and natural and man-made contaminants are contributing factors making it challenging for municipalities to meet the increasing demands for clean water. Many are turning to water reuse as their solution for securing a local, drought-proof water supply that also protects withdrawals on natural resources.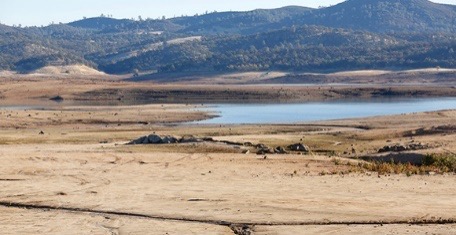 Regions that are most affected by droughts and water shortages have adopted wastewater reuse practices broadly. For example, nearly 90% of Israel's and 15% of Spain's wastewater is recycled. Due to strict regulations, the practice is underdeveloped in France, but the public drinking water utility Vendée Eau aims to change that.
In Vendée, 9 out of 10 litres of drinking water comes from surface water that is particularly sensitive to the effects of climate change. In addition to actions promoting water conservation, Vendée Eau is preparing for the risk of a future water shortage.
Jourdain Programme – a First for Indirect Potable Reuse in Europe
Vendée Eau is securing a future supply of drinking water thanks to the Jourdain pilot programme, the first indirect potable reuse project in Europe. For this programme, Vendée Eau has entrusted Veolia with the design and construction of the tertiary treatment unit.
The start of construction of this facility was celebrated on July 6th, 2022, with an event hosted by Vendée Eau and Veolia in Les Sables-d'Olonne, France. Our Maryléne Bellier-Giovannetti (Regional Sales Manager) and Eduardo Gracia (Municipal Business Development) were honored to be there participating on behalf of Trojan as the UV equipment supplier for this project.
Construction of the treatment unit will be complete by the end of 2023 and will be complemented by the installation of a transfer pipeline and vegetalized buffer zone, after which environmental, health and social impacts will be assessed from 2024-2026. By the year 2027, the Jourdain programme will be evaluated for the potential to expand treatment capacity from 150 m3/h to 600 m3/h (1 to 4 MGD).
The Wastewater's Journey to Jaunay Reservoir
Indirect potable reuse is the process of recycling wastewater for the augmentation of drinking water supplies. Treated wastewater is sent for further treatment with advanced processes that allow it to be discharged back into the environment where it will naturally make its way to the source water for drinking water treatment plants.
In Vendée, wastewater from the Sables-d'Olonne Wastewater Treatment Plant that was destined for discharge into the Atlantic Ocean will instead be sent to the Jourdain programme pilot facility. There, the water will go through a 5-step treatment process to eliminate salinity, microbiological compounds and micropollutants such as pesticides, pharmaceuticals and industrial compounds. The highly treated water will then travel over 27 km via a pipeline where it will be discharged into the environment. Naturally, the water will rejoin with the river and slowly make its way to the Jaunay Reservoir, which is source water for the Jaunay Drinking Water Treatment Plant.
UV's Role in the 5-Step Treatment Process
The 5-step treatment process to eliminate salinity, microbiological compounds and micropollutants begins with ultrafiltration from Pall Water, followed by Veolia's reverse osmosis and desalination Barrel technology. A TrojanUV system treats the water in the third stage and is followed by chlorine and a rebalancing step.
UV is a crucial part of the process, providing treatment of microorganisms E.coli, Enterococcus, F-specific RNA phages, spores and chlorine-resistant Cryptosporidium and Giardia. It is a simple, cost-effective technology that adds nothing to the water but UV light and does not create by-products.
In other applications UV can also, through an optimized process called UV Advanced Oxidation, break down chemical contaminants such as pharmaceuticals.
Further Reading/Information
To learn more about this exciting project, or to read more about UV for water reuse please use the links below:
• Video Overview of the Jourdain Treatment Process (English)
• Video Overview of the Jourdain Treatment Process (French)
• Veolia
• Vendée Eau
• UV for Water Reuse
In this episode of Water Talk from Water Online, Andrew Daley from Trojan Technologies discusses UV AOP treatment. This treatment involves using UV light with an oxidant to treat water that has environmental contaminants. Contaminants that this method can treat...